Hello, friend. If you have clicked on this page, (and you clearly have), then we are pleased to let you know that you have found THE must-grow flower of the season. As it turns out, Chomley Farran was also THE must-grow flower of the 1700's - yes, this exact flower. This Carnation (Dianthus) is an antique flower; a relic of the past. Chomley Farran is the lone survivor of a type of Dianthus called the "Bizarres" - over 200 varieties of carnations with irregular stripes and spots on their fluttery 2" bicolor and tricolor blooms - which were bred progressively into different flowers throughout the Victorian Era. The tart-red and heather-purple bicolor fantasy of the Chomley Farran is the last known "Bizarre", and she's the essence of timeless.

Call us old fashioned, but we adore Carnations. Their clove-like fragrance is gorgeous, and the petals are sweet and edible.

Includes three young plants, grown in 2.5" diameter pots
Regular price
$0.00 USD
Sale price
$47.00 USD
Unit price
per
Sale
Coming Soon!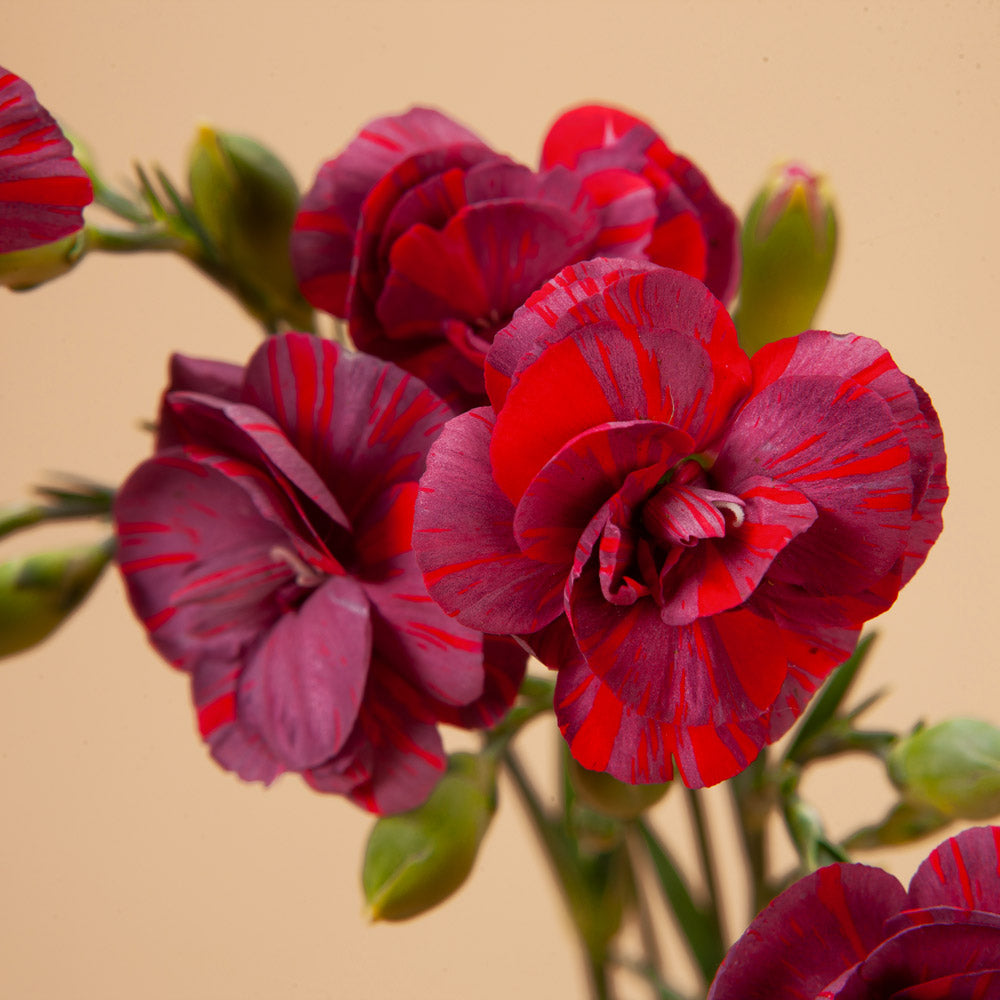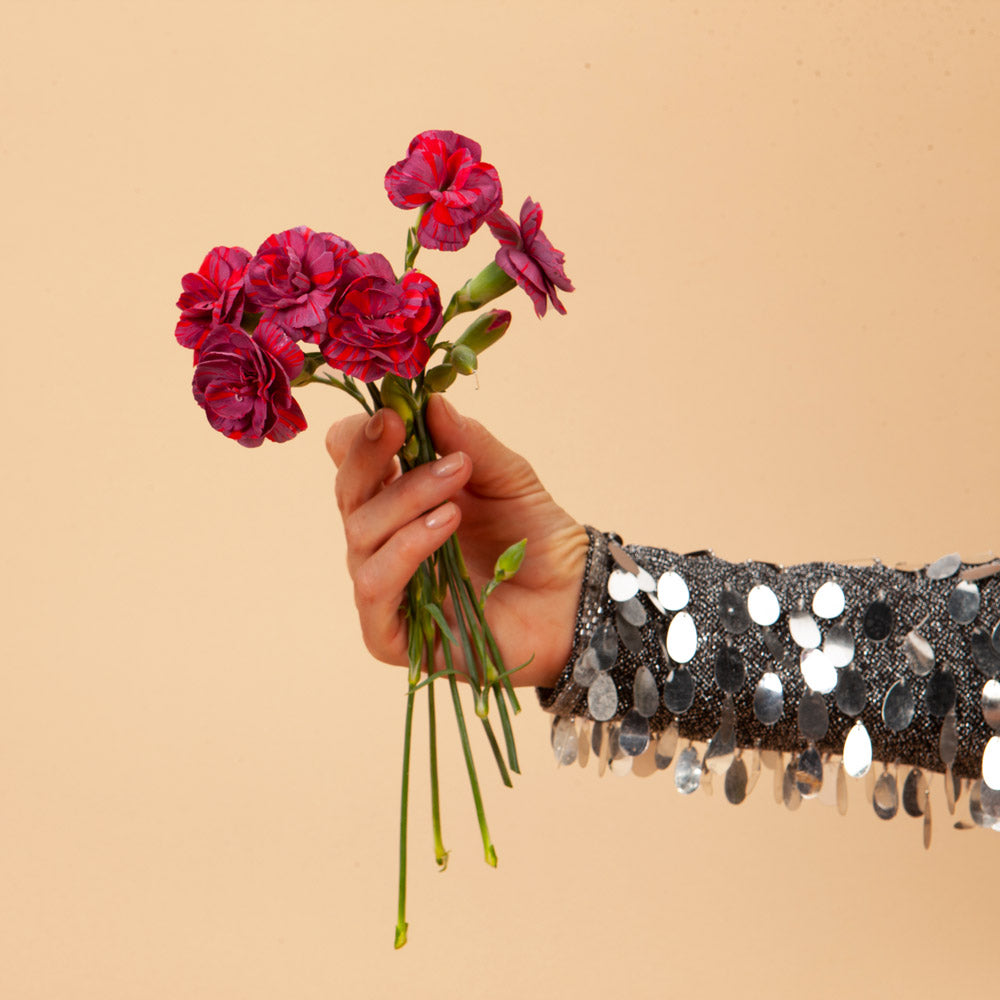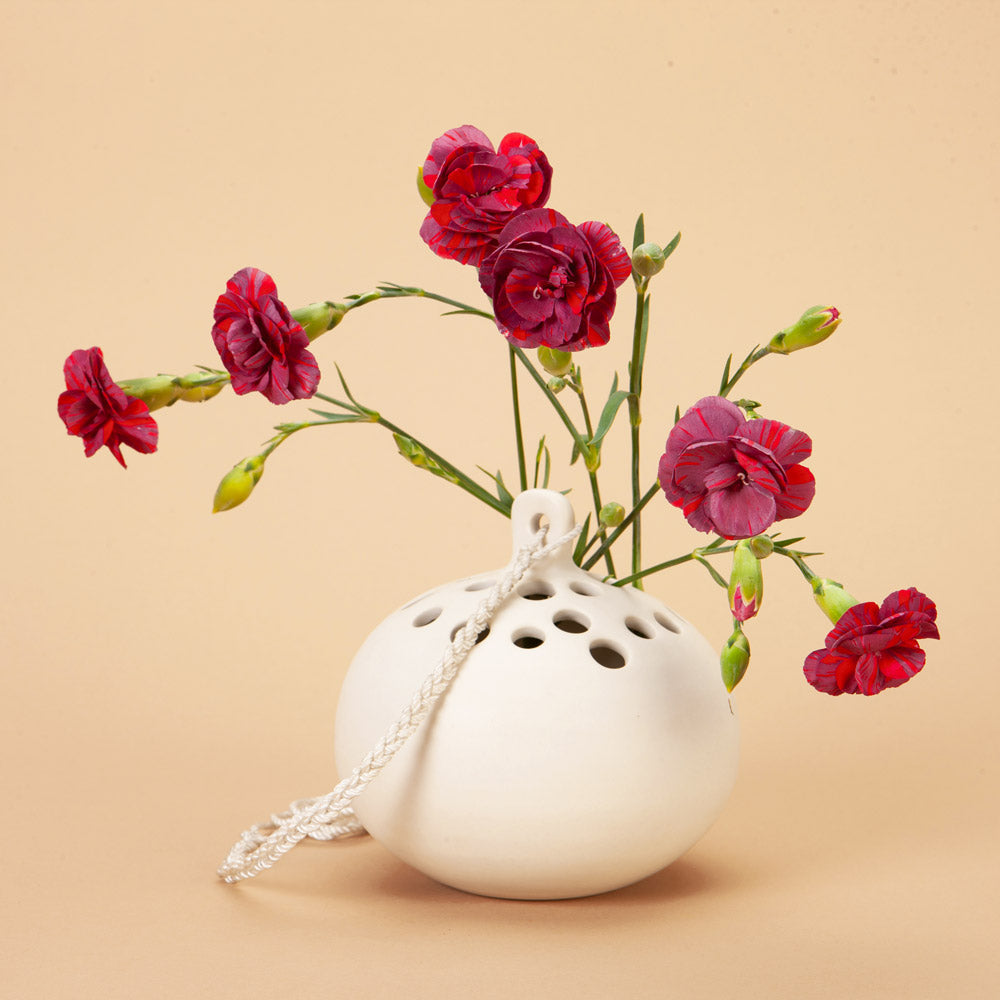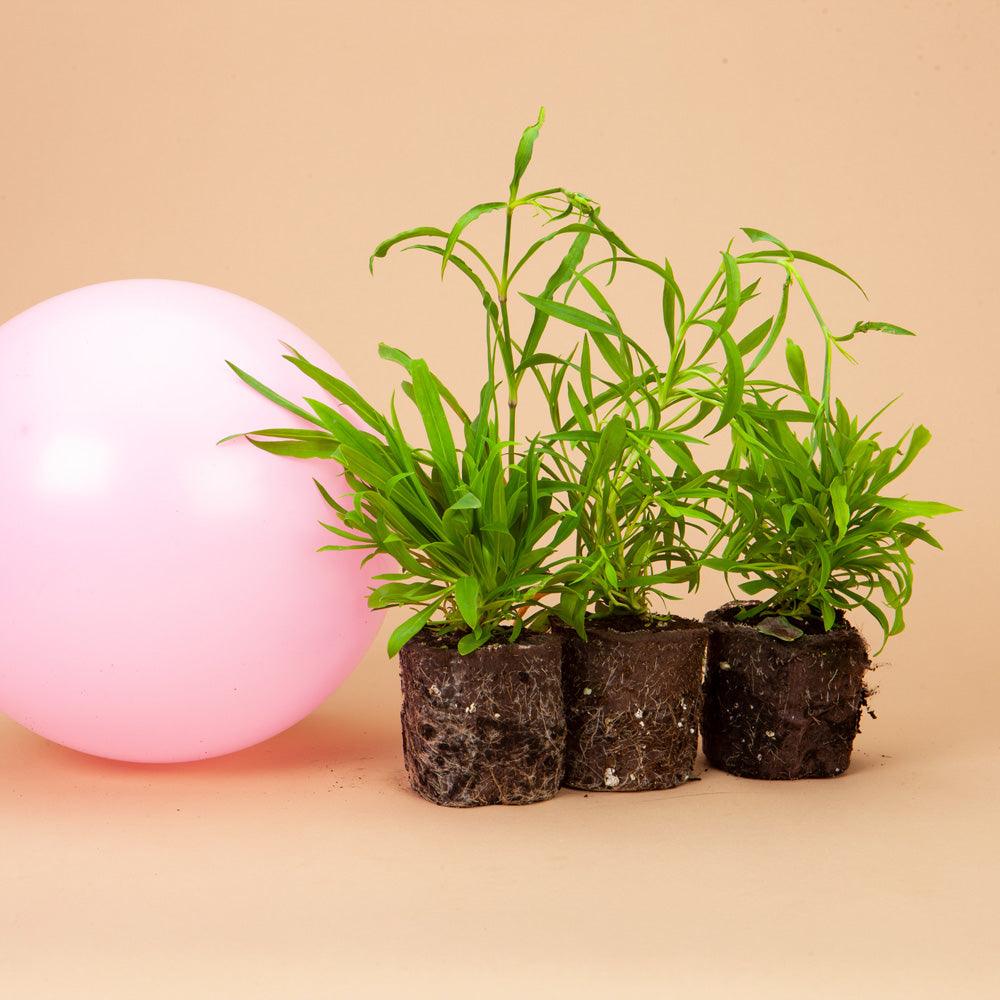 Hi i got these a while back from you guys. Planted them and kept indoors with natural light and then moved the pot to the deck in may, Green spikes are growing great yet no hint of any buds at all. Same with with the geum that i ordered from you guys. Any advice? You guys were very helpful with my beautiful amaryllis story complete with happy ending lol..Thanks!

Both of these are perennial plants, so if you can plant them into the ground and you should see blooms for sure next spring!

Hi! I placed a pre-order for the Chomley Farran in February. Are there any updates on shipping for this plant?

These will ship in the fall to bloom in the spring!