Elfin Thyme Ground Cover Lawn Replacement Kit
This ground cover starter kit includes 128 young plants, which you can plant at a spacing of 4-6" (closer spacing = faster coverage, wider spacing = more economical/more sqft covered, but takes longer to fill in). A spacing of 4" will cover about 14 sqft, a spacing of 6" will cover about 32 sqft. Elfin Thyme, as an alternative to grass, will require no mowing, no fertilizer or herbicide, and is drought tolerant once established.

Elfin Thyme is a slow growing ground cover, with miniature leaves and a very dense growth habit. Once established, these perks make it ideal for containing weeds, maintaining moisture, and tolerating foot traffic. However, it does take longer to get started, and planting your babies closer together is recommended - 4" apart is preferable. Make sure to water regularly and avoid walking on your new lawn for 12 weeks after planting. Once it's established it will be very drought tolerant and can withstand moderate trampling. A low and thick growth habit means this Elfin Thyme creates a neat carpet that looks beautiful en masse.

Includes 128 young plant starts, each plant is about 3/4" in diameter and 1" deep. The plant height is usually about 1/2." Because with this volume of young plants sometimes there are some empty cells or plants that are damaged in transit, we only charge for 125 plants to account for the possibility that some of the plants may be duds. When planning your lawn, count on 125 plants to play it safe!
Regular price
$412.00 USD
Regular price
$0.00 USD
Sale price
$412.00 USD
Unit price
per
Sale
Coming Soon!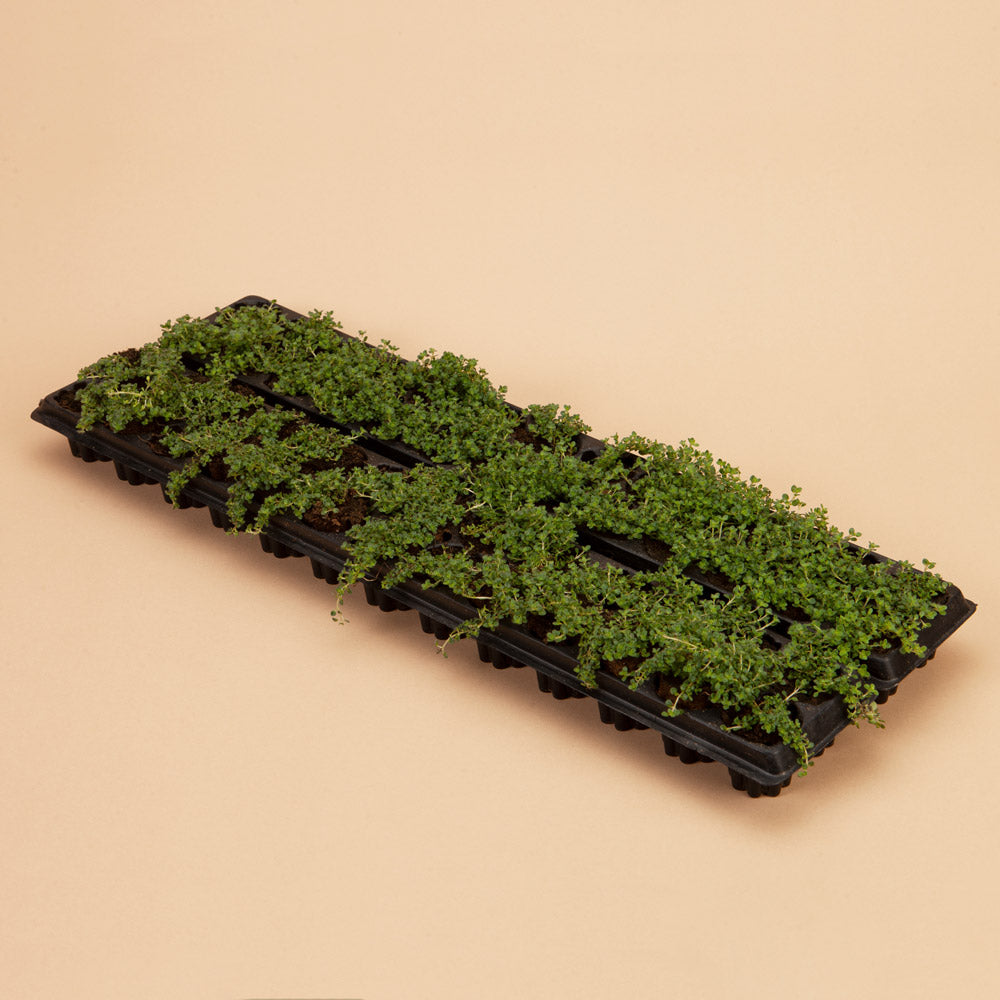 Can I purchase less than 512 plants?

This year we are only selling this in boxes of 512, but request noted!

Do you have to tear out your lawn before planting this?

Not necessarily, but they will do best not having to compete with other plants. You can treat this as groundcover anywhere that you have some open ground space.