Pink Cutting Garden Kit: 12 Plants
An easy-to-grow, tone-on-tone pink cutting garden. We chose this combo for the mix of colors and textures, to keep your bouquets interesting but cohesive.

Surrender to pink flowers: they are Mother Nature's way of putting on her party dress. These flowers look marvelous together in a bouquet, but just wait until you see them together in your garden. They all enjoy lots of sun and medium to less-than-average water, so they'll happily thrive together out in the flower patch. Oh, and say hi to the hummingbirds for us. 

Includes 12 young plants, 3 of each of these 4 varieties, for you to grow the garden of your dreams: Apricotta Cosmos, Lisianthus Voyage 2 Pink, Potomac Appleblossom Snapdragons, and Ptilotus Joey Improved

Specific planting instructions are linked via QR code on each plant's packaging, but general instructions are below
Regular price
$109.00 USD
Regular price
Sale price
$109.00 USD
Unit price
per
Sale
Coming Soon!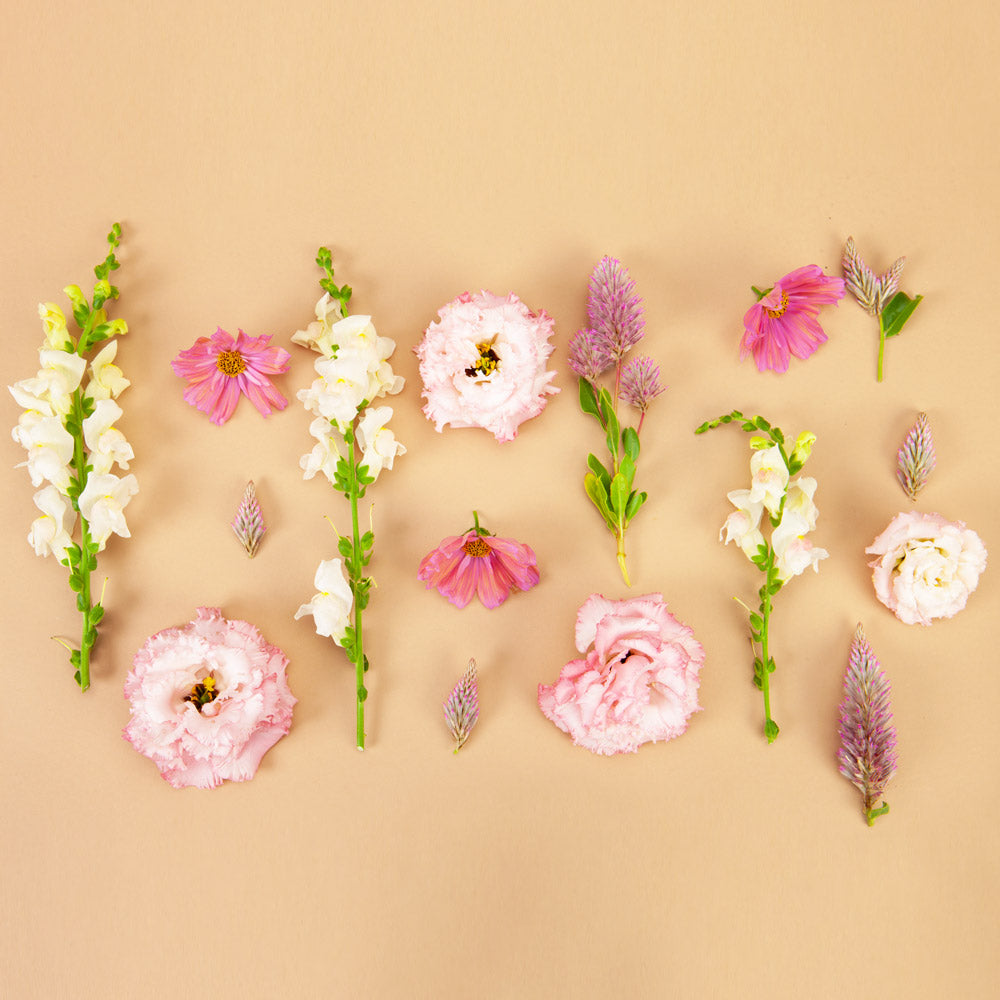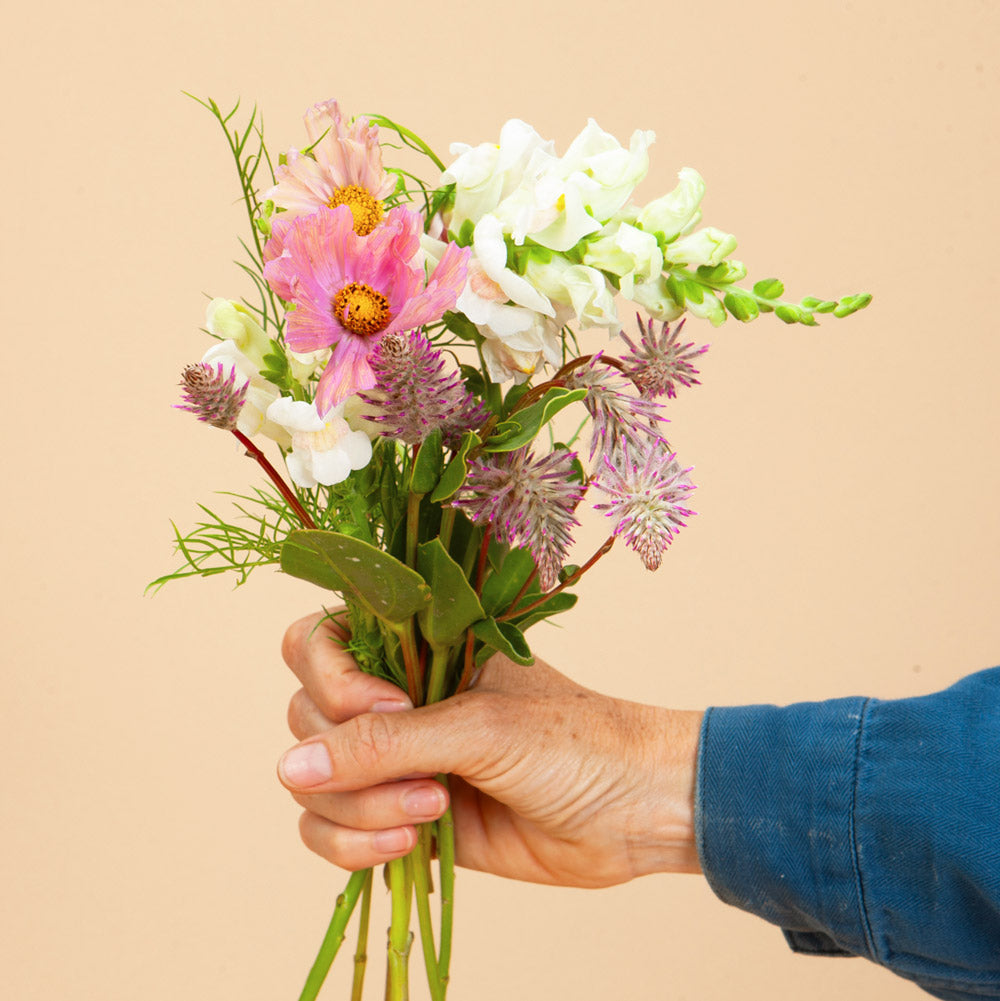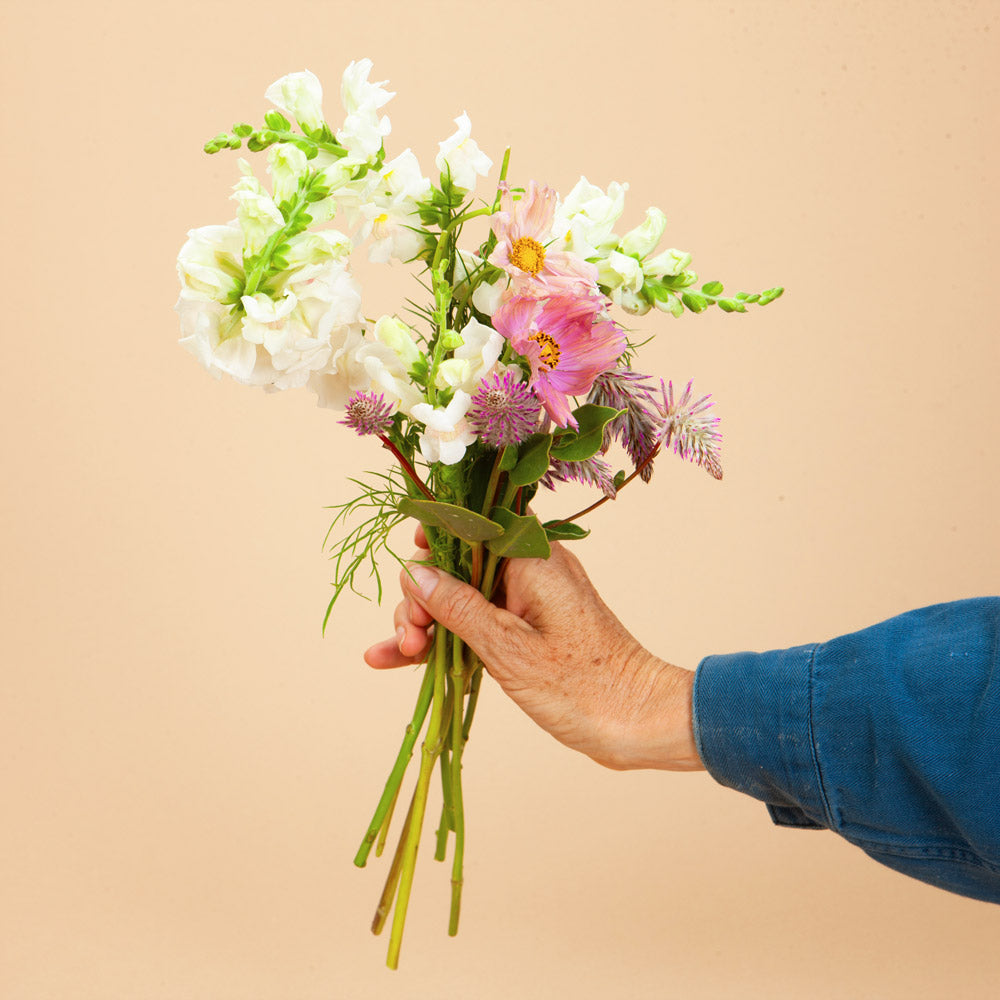 Which of your flowers are perennials? thank you ....

You can see all of our perennial plants here!

Could I have my plants delivered after May 15th? I'm not home before then. I bought your plants last year and LOVED them!!!

Absolutely! Just email or text us your name and we'll adjust the ship date to work with your schedule.