Like a big box of markers, but made for coloring your garden, this garden in a box has 36 different varieties of unique curated flower seeds. All are happy to be direct-sown right into your garden after your last frost, or can be started indoors. Specific instructions on each seed tube, and we're on-hand to answer any questions too!

All of these varieties are chosen because they are both easy to grow and a unique, unusual variety so that you'll be growing a flower garden like nothing you could just go buy at a big box store. We have Sunflower seeds, but they're a rich plum color, we have Cosmos, but they're shaped like cupcake wrappers. We have Marigolds, but they're huge blooms shaped like enormous mums, we have Poppies but they're the most magical dusty grey purple you'll ever see.

Specific planting instructions are on each individual seed tube, but basic instructions are below as well. This garden in a box has 36 different varieties of seed tubes, so you can plant and play and start seeds to your hearts
Regular price
$196.00 USD
Regular price
$0.00 USD
Sale price
$196.00 USD
Unit price
per
Sale
Coming Soon!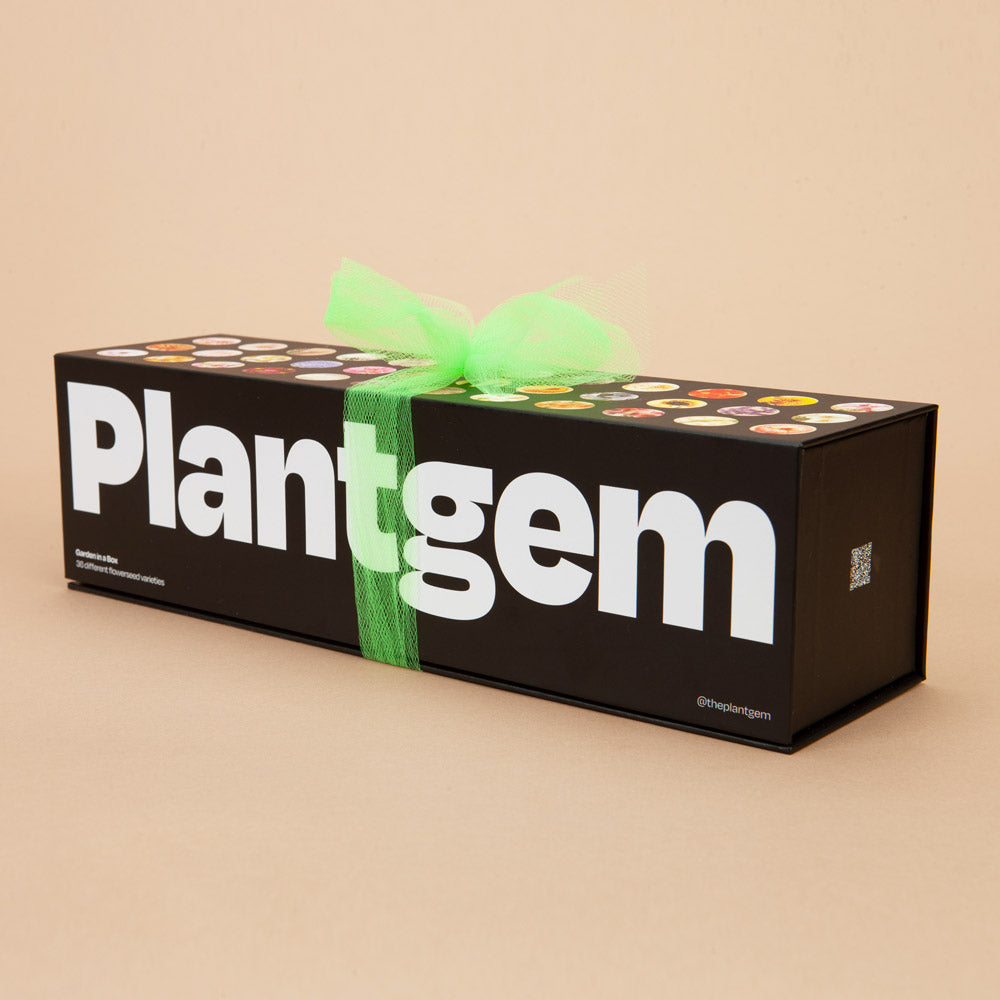 If I am giving these to someone in August 2023, will all of the seeds keep until planting time in 2024?

Yes, these seeds will be good for planting for years to come. Store them someplace cool if possible!

What square footage does this cover?

Each of these tubes of seeds has many (sometimes 100+) seeds, so you could fill a huge flower field!

Growing zones for the plants?

These will all grow in all of the zones! Planting instructions are on each individual seed tube!

I received these as a gift in mid-May, will the seeds "keep" until 2024 growing season?

Hi yes many will keep but some are summer planters so read the tubes for planting instructions if you want to get some in the ground earlier!

I would love to order this. I live in Cleveland ohio. When can I expect to see flowers from seed? I'm just trying to decide if I should buy some that are already plants.

Hi there, 5-6 weeks to bloom!

Are these all annuals or a mix?

They are a mix but primarily annuals!

How many seeds come with each tube?

It varies by variety, but between 25-100

I received a garden in a box but don't have a smart phone. How can I get the directions for each tube

If you open up each seed tube there are instructions printed right on the tube! You can also look for the product page for each variety!